Prototypes and Experiments 9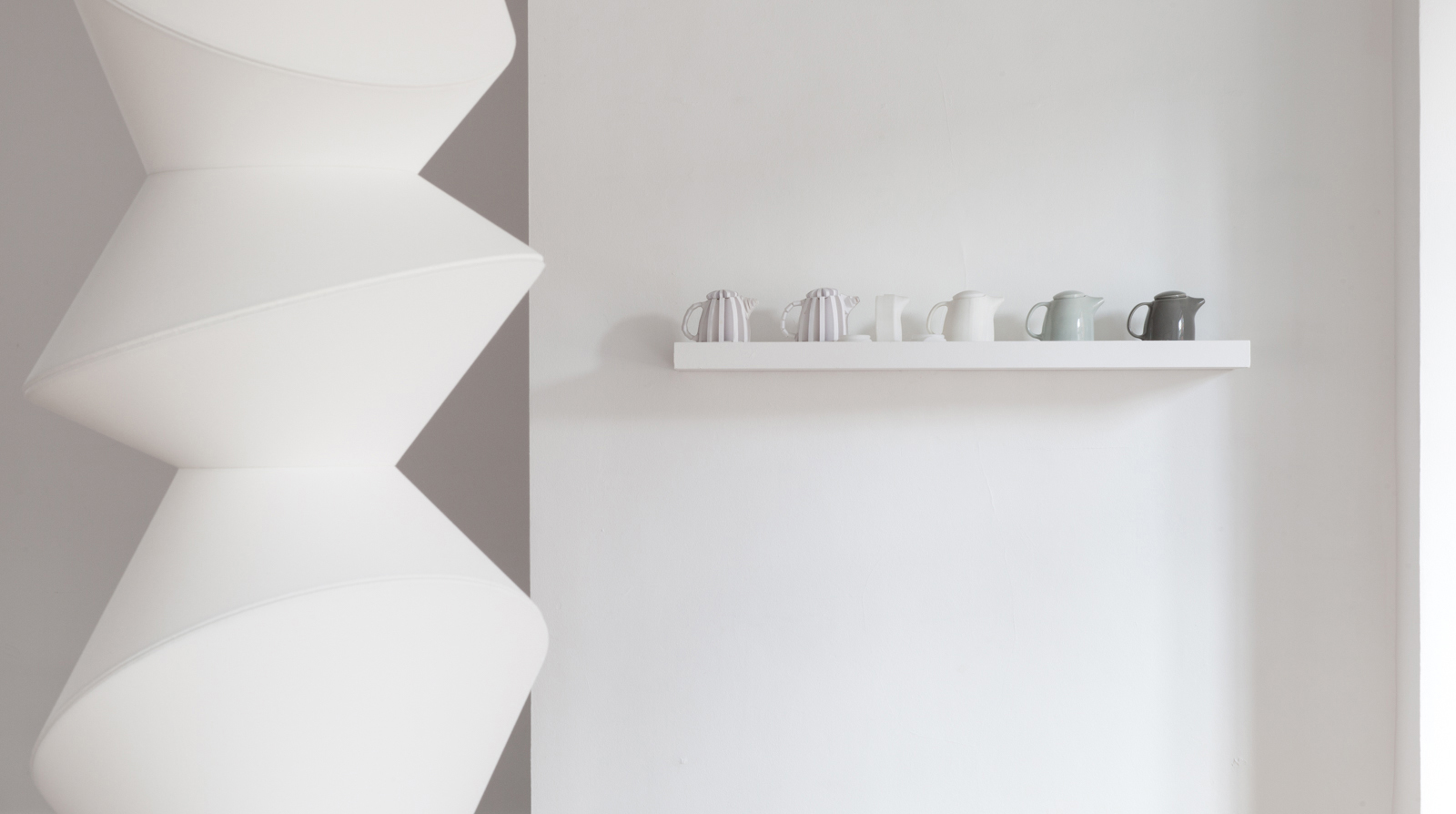 Last week I visited and shot the new Prototypes and Experiments show at the Aram Gallery.
I always feel lucky to be able to spend a few hours with the work and to observe the relation from one piece to another within my frame. In this particular case it was also a rare chance to discover the thinking process and multiple iterations behind projects I had seen in their finished form a few months earlier during the London Design Festival.
I asked Riya Patel, curator at the Aram Gallery, if she could share with us her vision for the 9th edition of this exhibition series.
Our ongoing exhibition series Prototypes and Experiments has a simple premise, and I think that's what makes it so strong. Roughly once a year we ask a range of designers and architects to display the process behind a chosen project: whether old, new, never published or still in the works.

For young designers, it's a chance to see the rough, messy parts of design that never usually get shown. Established designers also find it interesting to see how other studios think and develop ideas. We always aim for a diverse group of participants in terms of experience: from designers who just graduated this summer to established studios who work within their own niche in design. For the participants, presenting process is itself a design exercise – a chance to revisit the story of a project, or pause and reflect on the direction of the studio.

As curator, as it gives me a good excuse to nose around my favourite designers' studios. I asked a series of architects to get involved in this edition, including Sam Jacob who works in such a fascinating and imaginative way. We talked about representation and presenting a single drawing, but ended up with an ensemble that represents the multi-faceted nature of his work more effectively. The exhibit has clay casts of bricks and basketballs, copies of watercolour landscapes by Prince Charles that have been doctored with looming black shapes, and a part model and drawing of the studio's work for the Chicago Architecture Biennial.
Prototypes & Experiments is at The Aram Gallery until 19 August